Being Bullied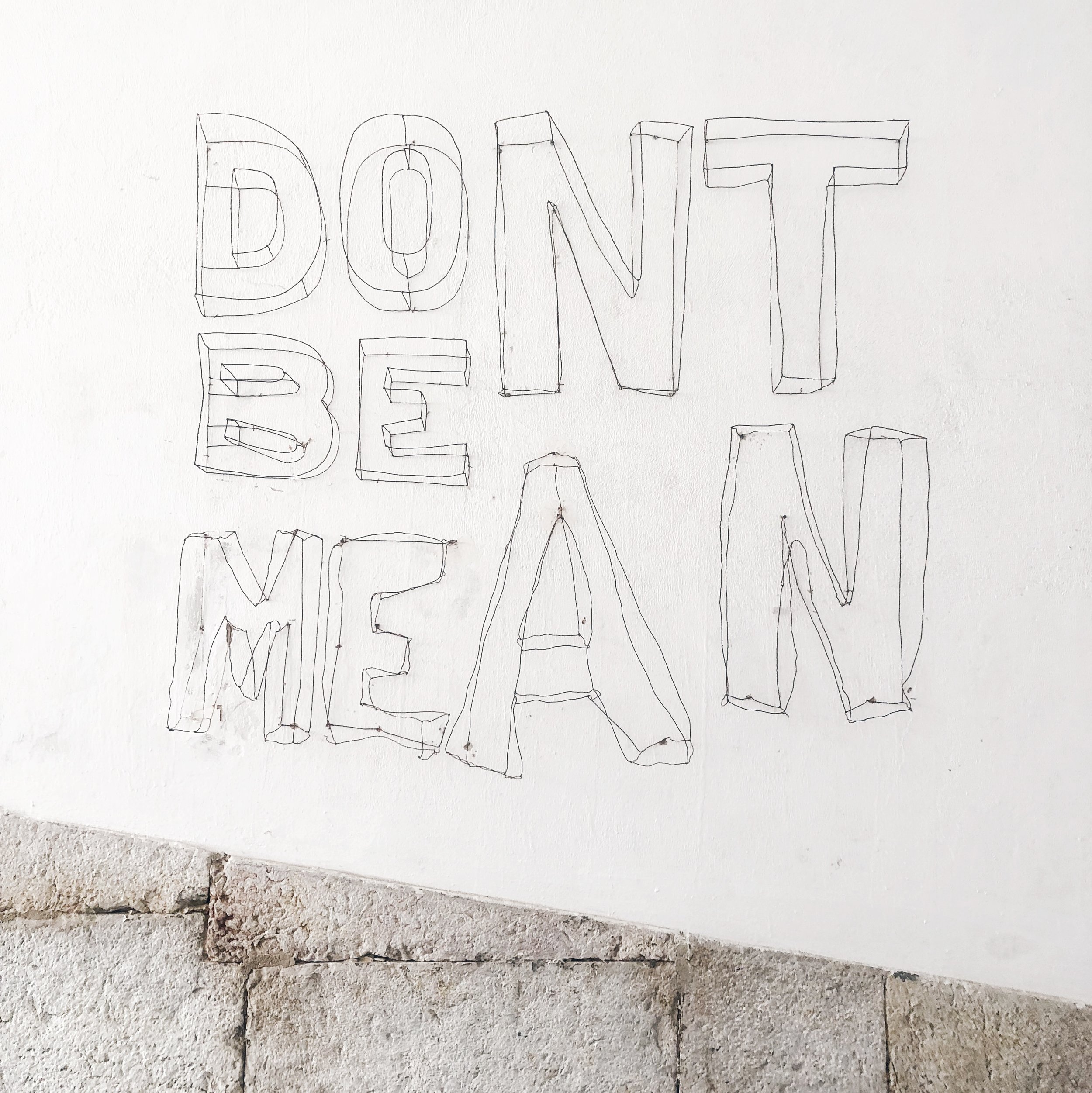 What to do if you're being bullied
A closer look at being bullied and how you can help yourself stay safe
There are many things you can do if you're being bullied. Different strategies can work in different situations. You can try and work it out by yourself, but if the bullying doesn't stop, you might find it helpful to ask someone else for advice. Don't be afraid to let someone know that you are being bullied—other people can be of great help. If you are being bullied at school, find a trusted teacher, school psychologist, guidance counselor, or administrator with whom you can speak. If you are being bullied at work, seek out a supervisor or a human resources manager.
Working it out yourself
Depending on how bad the bullying is (and as long as you aren't feeling unsafe, frightened or physically threatened), you might decide to try and work it out by yourself first. Try and remember that no matter how hard you try, the bully might not be willing to change his or her behavior. At this point, talking to someone else can be really helpful.
The following tips might be particularly helpful if you're dealing with verbal bullying on your own.
When possible, ignore the bully. Ignoring can be helpful, particularly for one-time cases. Bullies are looking for a reaction from you and often lose interest if they aren't given the satisfaction of making you upset.
Suggestions for ignoring the bully:
Walk away when the bully approaches you. Try and imagine that you're walking away from a friend. This can be a way of making sure your body language (which you're usually unaware of) doesn't give away a sense of fear

Concentrate on something else. Try thinking about what you'll do next weekend, counting to 100, or planning your homework

Have a saying or a statement that you can repeat in your head when the bully approaches you to block out a sense of fear
Build a virtual wall around you. It might be helpful to build an invisible wall around you by visualizing it in your mind. Any verbal abuse then just bounces off the wall, never passing through to affect you.
Use visualization. Bullies can be pretty scary. Picturing that person looking silly might help to make them less problematic for you. For example, picture the bully's head shrinking, or picture the bully in his or her underwear.
Stay positive. It can be hard to remember all your good points when someone is doing their best to be negative. Try to think of all the things you do well, and remember that you are a valuable person. Thinking of how bad the bully must be feeling can also help you stay positive. Often times, people that bully have been bullied elsewhere in their life. Everyone's story is different, and we never know what someone is going through.
Surround yourself with people who care about you. Surrounding yourself with positive people who know and like you for YOU can boost your confidence. This will help you let bullying comments more easily roll off your back. It's important that you connect with people who genuinely care for you and recognize all of your great qualities.
Hang around other people. You might be safer if you stay in groups. If you are alone, try to identify people who can offer you safety.
Be confident. Bullies usually pick on people that they think are weaker than they are, so it might help if you stand up to them.
Suggestions on how to stand up to a bully:
Telling him or her to leave you alone may get a bully off your back

Ever heard of the phrase "kill them with kindness"? Being nice to a bully may throw him or her off

Using humor can also throw a bully off track

Use positive self-talk. Try saying to yourself something like I know I am better than that. I'm not like that. I don't have to pick on other people to know that I am good

Remember that your friends accept you for who you are.
Keep out of a bully's way. It might be possible for you to avoid the bully. This can mean getting to school in a different way, or avoiding the places that you know he or she hangs out. By avoiding a bully, you're not giving in, but looking after yourself and making sure you are happier and more comfortable.
Asking someone for help
To stop bullying—whether verbal, written or cyberbullying— it can be helpful to tell someone that you are being bullied. This can seem scary at first, but telling someone can lighten your load and help you to work out how to solve the problem. Talking to someone is particularly important if you feel unsafe or frightened, or if you don't have many friends. Asking for help or talking to someone about your situation is not being weak or "giving in". In fact, telling someone can take a lot of strength and courage.
There are many people who might be able to help, including friends, older brothers and sisters, teachers, family, counselors or parents. Teachers and counselors are specially trained to help you. In the workplace, you could also talk to a human resource manager or union representative. If you'd rather not share your concerns with someone you know, you can always call a crisis helpline and they will listen to you.
Identify strategies that work for YOU. There are a number of ways to cope with the sadness, anger, fear, and isolation that can accompany bullying. This can be something as simple as counting to ten or thinking of your favorite happy memory. It's important that you identify coping strategies that work for you: think about what makes you happy or calms you and try to incorporate those things into your life.
In the moment, use strategies that help you act appropriately and feel better. It can be a mantra you repeat to yourself or taking calming breaths. In the long term, there are a number of ways we can help ourselves cope with the feelings bullying creates: exercise, watching funny movies, talking to friends, playing with the family pet, etc. Find something that works for you, and if it helps, make a list of those things so you can remember all of the activities you've found helpful.
Some tips for getting help:
It might be easier if you talk to someone you know well and trust. This person can give you much needed support and might have suggestions for dealing with the situation that you might not have considered.

If you decide to talk to a teacher or counselor, you might feel more comfortable taking a friend with you. If you feel you might get too nervous to speak, write down what you'd like to say on paper or digitally. Don't feel ashamed about coming forward—teachers and counselors are there to help.

If you think that the person you're speaking with doesn't believe you, or isn't taking you seriously, or if that person doesn't help you take action, it doesn't mean that your feelings aren't valid or that the bullying should continue. It's important you tell someone else and continue to do so until you get the help you need. It's important to be your own advocate and speak up for yourself.

Being bullied can be upsetting and stressful, and it can affect your life in many different ways, including your self-esteem, relationships, work and education. If you are feeling particularly overwhelmed, it is important that you seek help from a mental health professional such as a social worker, psychologist, or psychiatrist. There is no shame in asking for help.

Remember, if you are in any danger of hurting yourself or someone else, it is vital that you ask for help immediately. You don't have to go through this alone.
Your rights
Unfortunately there are no federal laws prohibiting bullying, but ever state has it's own set of laws revolving around bullying. However, federally-funded schools are required to intervene if the bullying turns into harassment or is happening due to race, ethnicity, disability, age, sex, or religion. If the school fails to do anything to stop the harassment or discrimination, the U.S. Department of Education's Office for Civil Rights and the U.S. Department of Justice's Civil Rights Division may be able to help.
Remember that everyone has the right to live, work, study and play in an environment free from bullying, harassment, discrimination and violence. No one deserves or asks to be bullied.
Information for this article was provided by:
Acknowledgements: This article was partially developed by youth and staff for us.ReachOut.com